Omnivore
While working on the prototype, it was decided to change the project's name from MSX-WIDC (Wireless network and Input Devices Controller) to Omnivore. In short, this project will allow to establish full control over the MSX bus — a truly universal solution.
Planned feature list:
Ethernet, Wi-Fi, etc.;
SD cards usage;
Printer emulation;
RAM expansion (with mapper);
Disk drive(s) emulation;
MSX audio via Bluetooth;
Connecting keyboards, mice and other devices via USB/Bluetooth;
Hardware debugger;
Computer diagnostics;
Slot expansion.
The project is being created by RBSC together with a third-party developer.
Hardware prototype: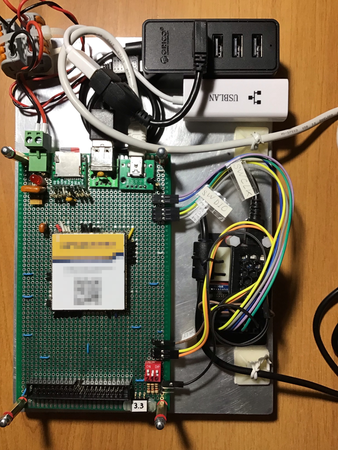 Signal routing check using the bash-script and iBolit: